BitFootball examines the most important Premier League developments by answering the key questions from this weekend's slate of action.
Is Robbo the league's most underrated playmaker?
The record books needed to be revised after Liverpool thrashed Crystal Palace 7-0 in what might have been the Reds' most complete performance of the season. The defending champs were absolutely ruthless while creating a six-point cushion atop the table in historic fashion and securing their most lopsided away win in the top flight.
Although there's no disputing that five players getting on the scoresheet is another example of how lethal Liverpool can be in attack, seven players finishing with an assist is an even more impressive feat that likely won't be repeated in the Premier League anytime soon.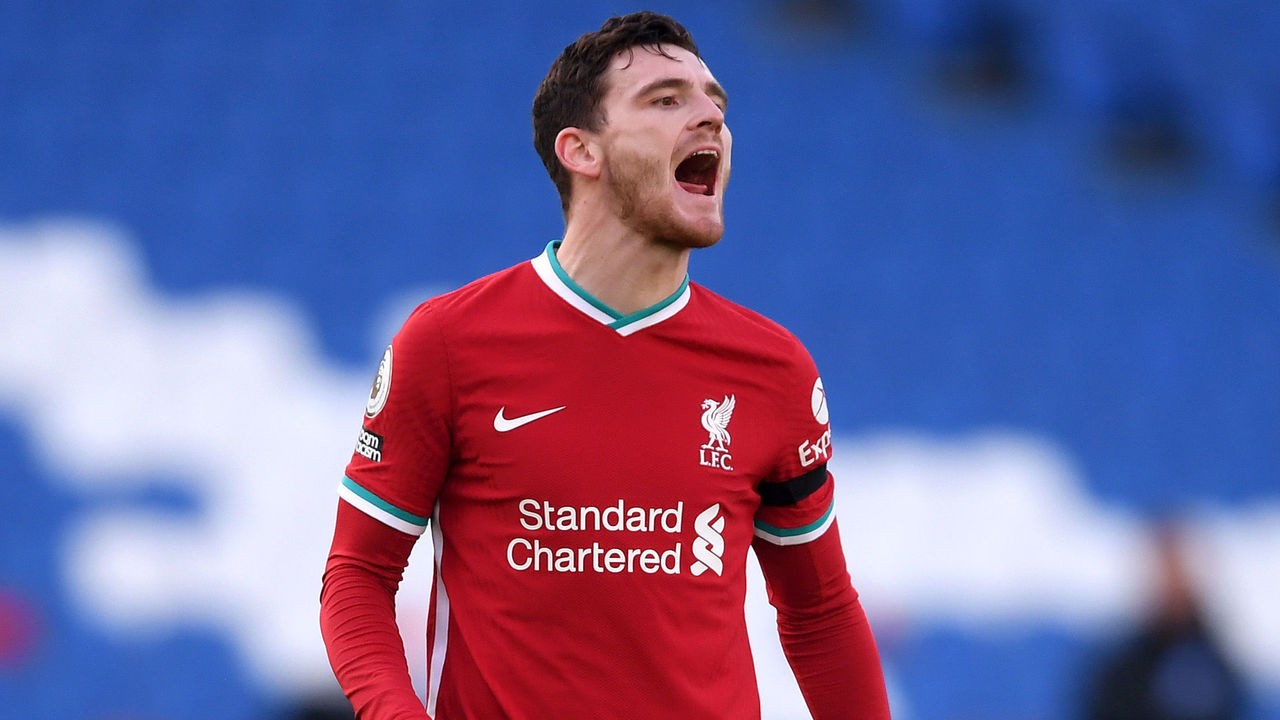 Among those to record one of Liverpool's seven assists was Andy Robertson, whose sensational pass to create the team's third goal cemented the Scottish left-back's place as a top playmaker worldwide. Since August 2018, only Manchester City star Kevin De Bruyne (29) has registered more Premier League assists than the 26-year-old (28).
Robertson notched his fifth assist of the season when his cross curled into Roberto Firmino's stride, setting the Brazilian up for a close-range goal. His vision and delivery have led to Robertson quietly evolving into one of Liverpool's most important players.
How long will Arteta last as Arsenal manager?
There's no escaping it: Arsenal are in big, big trouble.
They're now a lowly 15th in the league with 14 points after 14 matches, and Arsenal have rarely looked worse since Arsene Wenger departed. The Gunners have been exposed at the back, sloppy in possession, and anemic during the final third. Even Fulham, a favorite to be relegated, have created more chances than this lot. Mikel Arteta can take responsibility for some of this disaster, but ultimately, the players are letting him down.
Put any manager in this crucible and the results wouldn't look much different. How can the club's standing change with Nicolas Pepe, a team-record signing at £72 million, loitering 15-20 yards from play? Or with Willian failing to make a single cross or win a duel at Goodison Park? Or when fights break out on the training ground?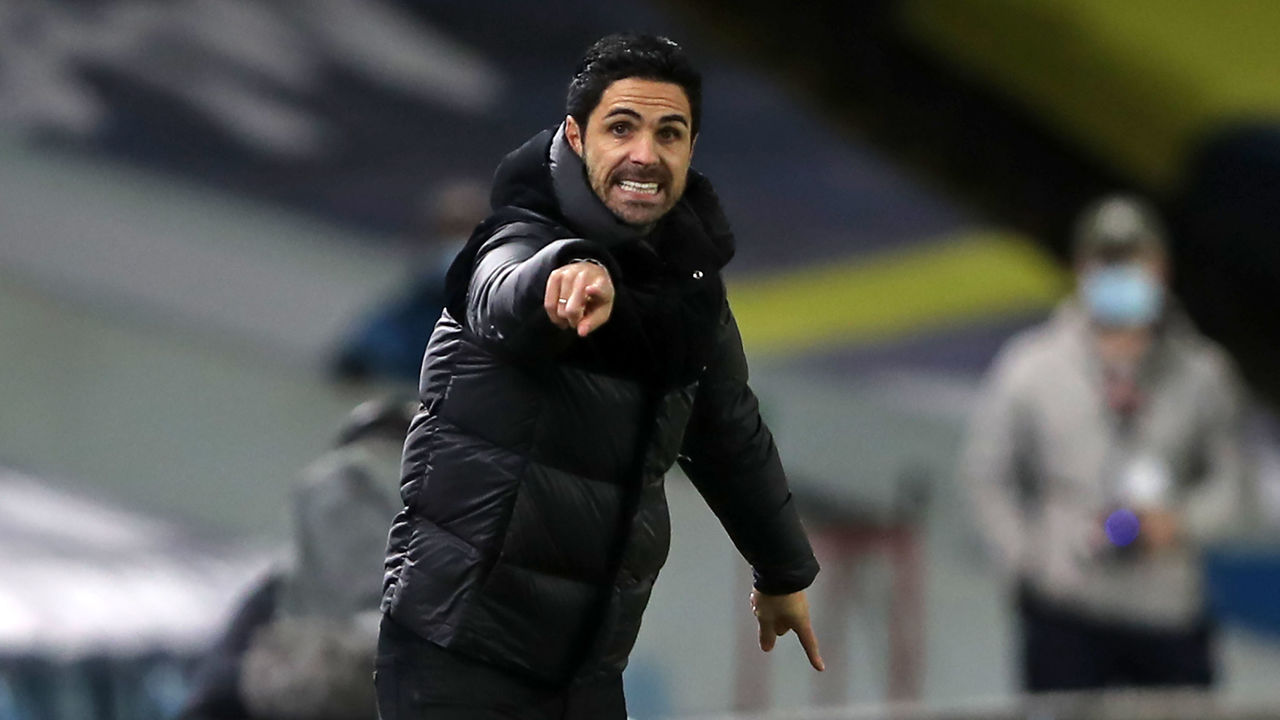 Arteta's persistence with some of these players is perplexing, but what other option is available? This team is devoid of leadership and accountability, and Arteta can't continue to throw Arsenal's youngest and most-prized players into the burning inferno that is this season.
The situation is toxic right now. Players are getting sent off, and Mesut Ozil continues to divide the camp. Granit Xhaka, who was stripped of the captaincy, is playing himself out of town. Even Pierre-Emerick Aubameyang, whose goals saved Arsenal in recent years, has been indifferent.
Blame for this fiasco should fall on the shoulders of Arsenal's unlikeable owner, the never-present Stan Kroenke, along with technical director Edu – the man tasked with recruitment – and the faceless management team that seems to change annually.
Of course, the manager is always the first to be ousted when things go awry. If Arsenal's rotten form continues, Arteta may well be fired. But the job will always be a poisoned chalice with this current crop of players.
Does it get any worse than this?
No. No it doesn't …
Will the cream rise to the top now?
Much has been made of the congested fixture list to open the season, which, until now, has disproportionately impacted top clubs involved in European competition. Those teams have essentially been playing matches every three-to-four days since the new campaign began.
With the Champions League and Europa League finally breaking after the conclusion of their respective group stages, this is the first time every Premier League team is dealing with the same level of fixture congestion during the typically busy holiday period.
Conventional wisdom suggests perennial powerhouses will separate from the pack while utilizing deeper talent pools. Liverpool, who annihilated Crystal Palace, appear to be doing just that, while Manchester City and Chelsea will also be aiming to rocket up the table in the coming weeks.
The wacky campaign we were promised – in which anything can happen – may end up looking very, very familiar come the end of January.
Is it time to worry about Tottenham?
The week couldn't have gone any worse for Tottenham Hotspur.
The north London club followed up its heartbreaking loss to Liverpool on Wednesday with a woeful performance at home, losing 2-0 to Leicester City. During a match when opportunities were sparse, Leicester broke the deadlock after Serge Aurier conceded a senseless penalty moments before halftime.
The visitors sealed the win in the second half, courtesy of Toby Alderweireld's own goal. Now, after beginning the week in first place, two costly losses have resulted in Tottenham plummeting down to fifth, sitting six points back of leaders Liverpool.
And there isn't much time for Spurs to compose themselves before the next challenge.
Mourinho's men will return to action Wednesday in the League Cup before resuming their hectic Premier League holiday schedule, a stretch that could determine if their title challenge earlier this month was legitimate, or just a mirage.
Should we believe in Manchester United?
Don't look now, but Manchester United are sitting third in the Premier League after a 6-2 demolition of rivals Leeds United on Sunday. The much-maligned Red Devils, who have been inconsistent and prone to totally inept performances so far this season, will be just two points behind Liverpool if they win their game in hand.
For all their issues and the lingering questions about manager Ole Gunnar Solskjaer (which remain valid), United have scored the second-most goals in England's top flight this season and haven't lost a league match since the start of November when they were beaten by Arsenal, of all teams.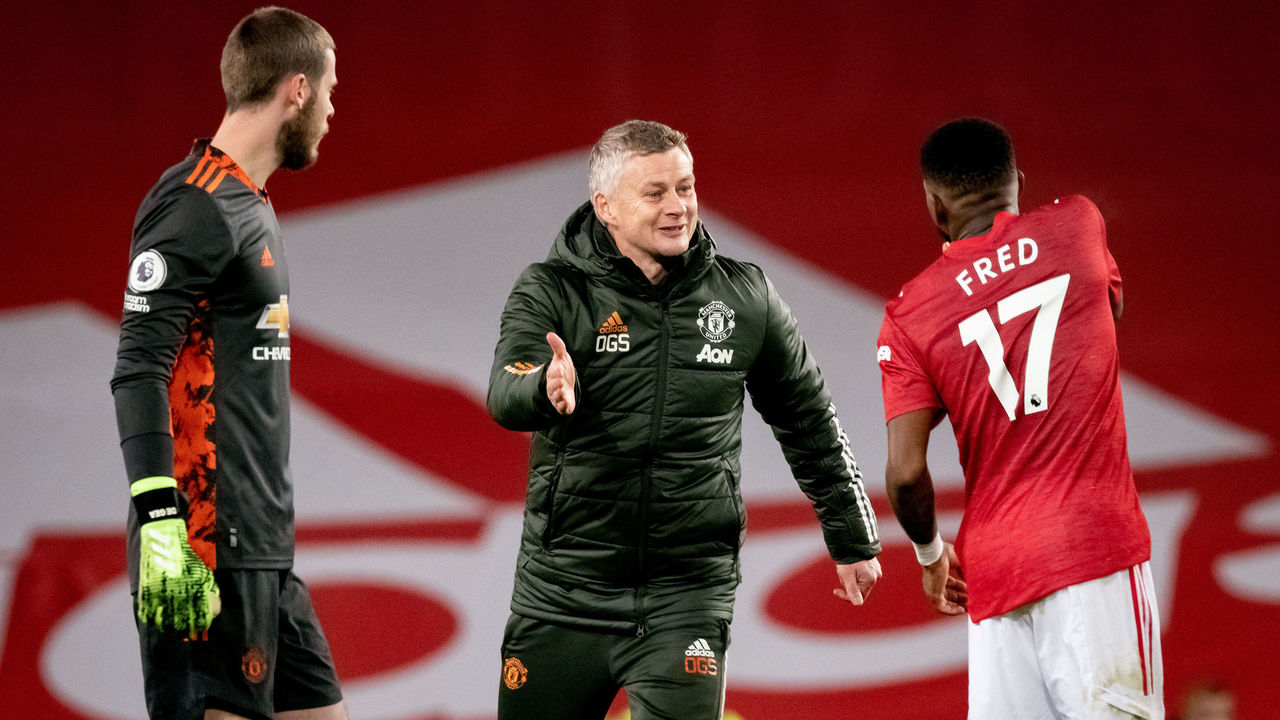 There are legitimately talented attacking players in the squad, and though they may concede avoidable goals on occasion, Sunday's performance showed once again that this team can be both entertaining and ruthless.
The status as Liverpool's primary challenger remains very much up for grabs right now. Perhaps United can assume that mantle.