Arsenal and Leeds United have issued statements after Nicolas Pepe and Ezgjan Alioski were the targets of online racist abuse following Sunday's goalless draw at Elland Road.
The two players were involved in a heated altercation during the second half of the contest, which resulted in Pepe being sent off for headbutting the Leeds defender.
The incident was followed by an abundance of racist abuse on social media aimed at both players, which will be investigated by police and football authorities.
A statement from Arsenal reads: "We utterly condemn the vile abuse directed at Nicolas Pepe and Ezgjan Alioski on social media following our match against Leeds United.
"This is completely unacceptable and we will be working with the police and authorities to do everything we can to trace and prosecute the culprits."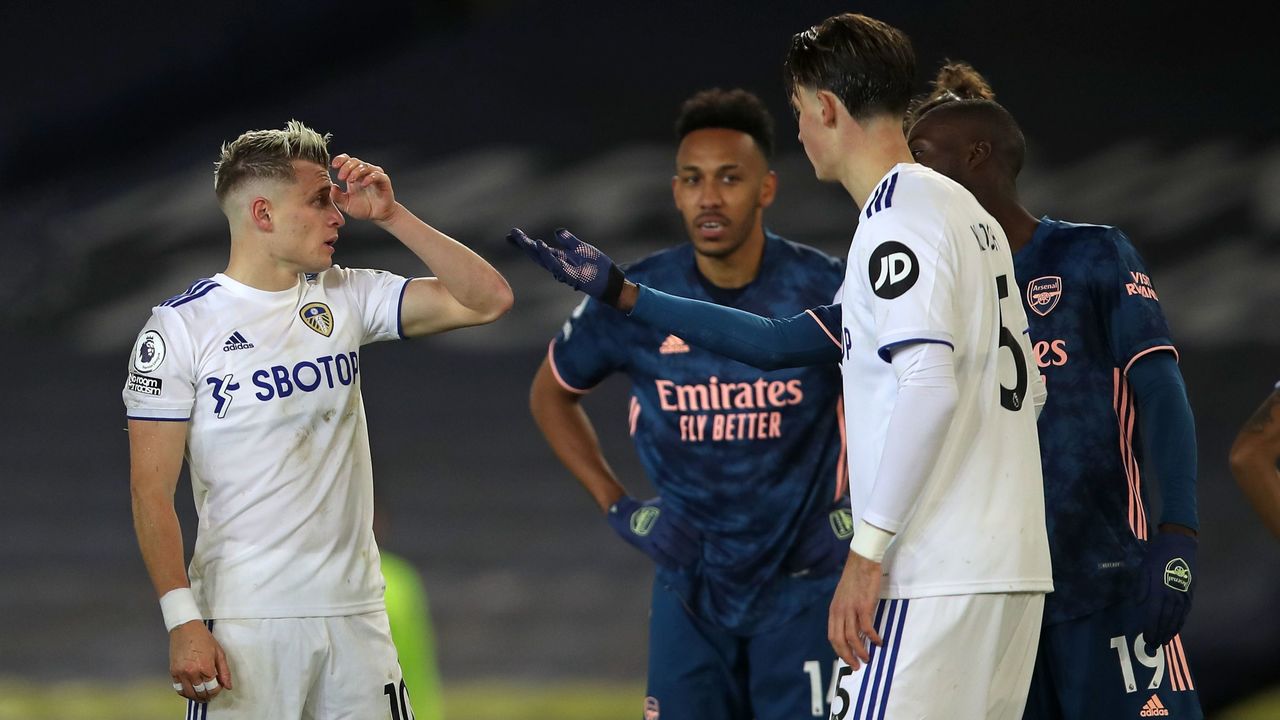 In response to the incident, former Manchester City and Chelsea winger Shaun Wright-Phillips called on Twitter to protect people from racism.
Alioski and his family were reportedly also targeted with threats, according to James Olley of ESPN FC.
"We will work closely with the police and the footballing authorities to ensure those responsible are identified and punished," Leeds said in a separate statement.